Featured Speakers:
(click photo to learn more)


Dr. Joan Borysenko

Dr. Bill Thomas

Barbara Coombs Lee

Brother Phil

Yeye Luisah Teish

Katia Petersen

Kathleen Dowling Singh

Gregg Levoy

Ashton Applewhite

Stephen Dinan

Marcy Cottrell Houle, MS

Elizabeth Lesser

John C. Robinson, Ph.D., D.Min.

Bruce Frankel

Tom Pinkson Ph.D.

Anne E. Streaty Wimberly, Ph.D.

Dr. Jack Williamson

Pat Hoertdoerfer BA, MA, MDiv

Ellen Moyer, Ph.D.
With Host: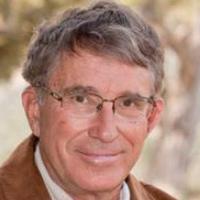 Ron Pevny
Founder & Director, Center for Conscious Eldering
Are you ready for life's "third act"? Or maybe you're well on your way to your fourth...
Are you passionate about thriving in your later years — making them your BEST years?
Are you committed to aging consciously, positively and creating a legacy for generations to come?
In our mainstream culture there's an underlying message that after you reach a certain age you don't have a meaningful role. And that your later years are a time when you're meant to take a step back, become less engaged (in politics, social activities, clubs) and fill your days with idle hobbies... while letting younger folks step in to make their contributions to our world.
What's the result of this misguided attitude? Not only is it easy to start to feel irrelevant and that your best days are behind you... but entire generations miss out on your valuable experience and wisdom — even though the world desperately needs you!
Many people also find their passion waning and lose sight of their bigger vision for the next stages of life, and the impact they're meant to make.
The Transforming Aging Summit not only challenge these falsehoods, but empowers you to fully THRIVE!
One of our most popular gatherings, it's a groundbreaking virtual series to inspire and equip you as you identify the path of aging that is your own — liberated from stereotypes and limiting beliefs about what's possible. This multidimensional perspective focuses on your unique purpose and continual growth, and helps you tap into reservoirs of joy, vitality and radiance.
Sign up for this one-of-a-kind online series — at no charge — to learn from top experts in the emerging field of conscious aging — who illuminate what you can do for your body, mind and spirit to make your later years your greater years, and to make your greatest contribution to our world!
Shine Brightly as You Age Consciously
In some cultures, elders are honored as sages whose counsel is sought for their wide and wise vision of the world. Unfortunately, this model is not so common.
Mainstream media often bombards us with messages to "fight the sands of time." As a result, it's easy to be lulled into believing that our later years are defined by lack of energy, fading beauty and health woes; and that the time between retirement and death is some sort of barren time of passivity.
It's true that there are many issues that may challenge you in your efforts to "age gracefully," including:
Loss — of career, loved ones, mobility
Feeling isolated, lack of community
Diminished sense of purpose & vision for life
Lack of passion, lower energy
Physical pain & other health problems
Denial of the aging process itself
Absence of positive role models
Unresolved emotions from the past
Confusion on how best to make your unique contribution to the world
Lack of spiritual guidance specifically for those in their later years
The good news is that there's a more multidimensional vision of aging, highlighted in The Transforming Aging Summit, demonstrating that aging can also include vast opportunities for true fulfillment and growth in whatever circumstances you find yourself. The speakers lay out expansive possibilities for the gifts you can contribute to the world with the wisdom of the years on your side.
The presenters are not only experts in the field of conscious aging; they are also role models and mentors you can look to for inspiration and guidance in living more meaningful, joyful and purpose-filled lives in "early elderhood" or elderhood. You'll learn that aging well is about so much more than improving your physical health, mental acuity and longevity (but you'll gain invaluable knowledge in these areas too!).
Elevating your spiritual and emotional wellbeing according to the stage of life you're experiencing is essential.
You'll discover deep wisdom and practices that will free up huge amounts of energy and empower you to live your purpose with more joie de vivre. In turn, you'll also come to see that the more clarity you gain around your visions and goals for the future, the more passion you'll experience on all levels.
Sign up for The Transforming Aging Summit — at no charge — to learn the secrets for truly staying "young at heart," and shining more brightly as you age consciously.
Receive These Additional FREE Bonus
Gifts When You Sign Up!
When you sign up for the The Transforming Aging series — at no charge — you'll receive these additional special bonuses... two recordings from the 2016 Transforming Aging Summit: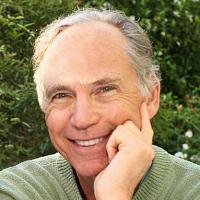 Sustainable Eating for Longevity and a Healthy Planet
With John Robbins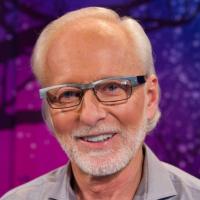 The Power of Purpose
With Richard Leider
With The Transforming Aging Summit, you'll discover:
A positive vision of aging & approaches for aging consciously
More purpose, passion & a higher vision for your life
A powerful pathway for being "relevant"
Inspirational stories from dynamic mentors embracing elderhood
Access to many invaluable conscious aging resources
A supportive community of kindred spirits
Effective practices for better health, mental acuity & wellbeing
Exciting possibilities for the next stage of your life
Illuminating insights on how spiritual needs change as you age
Ways to free up more energy as you release your "baggage"
Plus you'll discover your important role as an elder, helping others now as well as leaving a legacy for future generations...
If you're ready to step out of your comfort zone to experience what's possible in the later chapters of your life — simply sign up for free and we'll send you all the information you need to tune in.
Explore What's Possible...
Whether you're a baby boomer, an elder or someone who works with older people, The Transforming Aging Summit is designed for anyone who wants to be empowered in co-creating a greater and more multidimensional vision for what's possible as we grow into the later chapters of life.
You'll discover wisdom, inspiration and practices for cultivating more inner growth and wholeness, as well as those that can support your health, vitality and overall wellbeing as you age.
Additionally, with the guidance of the wonderful speakers you'll be hearing, you'll explore what's next for you on your journey in the honorable role of "elder."
If you want to live a life full of passion and purpose — to be out there contributing, giving and growing, and being engaged in creating a legacy for the next generation, their children and all future generations — say "YES" to this enlightening series by signing up now!
Co-Sponsors